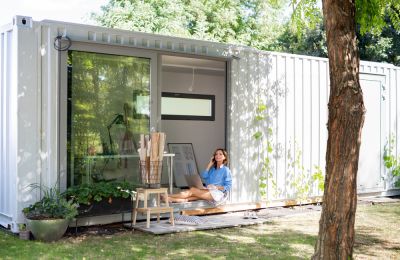 Top Rated Container Home Builders
Shipping container homes are more than just a niche, luxury way of living. They are a sustainable, eco-friendly, fun and exciting way for you to spice up your life. Shipping container homes allow you to let your creatives juices flow like crazy when designing your dream home. We at JPW Shipping Container Homes have the expertise, creativity and design capability to help bring your idea to life.

We are contractors that can do it all, from step one of the initial plans and design, to building and finishing. We're with you every step of the way. We'll deal with any minor issues that need to taken care of, like plumbing, insulation, storage, etc that become easier to manage with us on your side. Contact us when you're ready and well start putting together a rough estimate for prices and quotes.